How to create marketing content that engages, nurtures and communicates with your target audience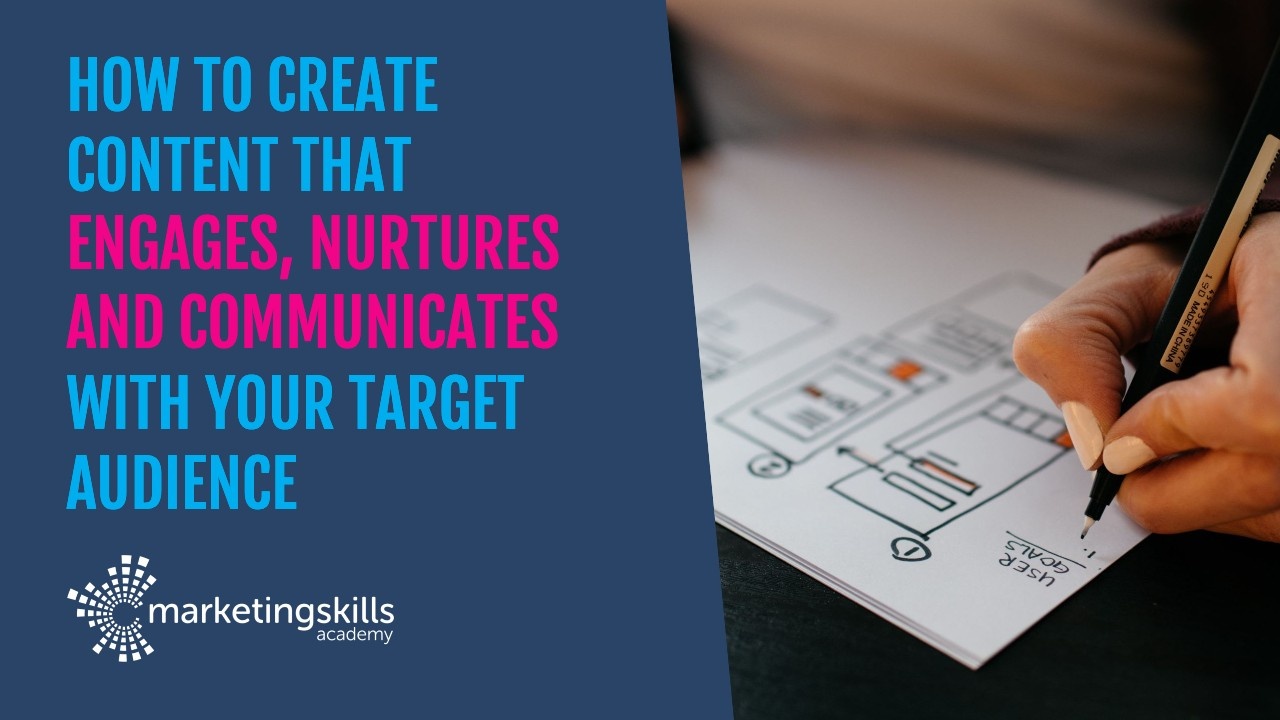 Your content: it's your brand voice and how you speak to customers. More than that, it determines how customers see you and is the ultimate decider of if they continue to engage with you and make the decision to purchase.
Q: What's the secret of great content that engages, nurtures and communicates with your target audience?

A: It isn't about you. It isn't even about your products and services. It's about one thing: the customer. What are the benefits for them? Why should they use you? Why are you a better choice than the other options available?

Content is...
Any form of 'created' communication – whether written or visualised – with the aim of attracting, acquiring, engaging and communicating with a clearly defined and understood target audience.
Content comes in many forms:How content creates world class sales and marketing
Before we move forward, let's refer back to the sales funnel. The funnel is instrumental to the whole marketing and sales process.
Content is essential to successful marketing. It evokes feelings and instigates action – and it comes into play at every stage of the sales funnel.
Ever liked a company's post on social media? Ever learned more about a product by visiting a website? If so, content has influenced your purchase decisions even when you don't realise it.
How do the experts get conversions from content?
Simple: they coordinate their content with their marketing to seamlessly pull their target audience through the sales funnel.
How do you create content that gets results?
👉 Take your brand and your values
👉 Consider the stage of the sales funnel and the tools to use
👉 Convey the benefits to your target audience and your USP (unique selling proposition)
👉 Add a call to action to get results
That may be easier said than done, so here's what it looks like in practice
Your content should be crafted around your target market – think about their pain points, their needs and, ultimately, the issues that they face and that you solve.
Yet discovering these are only half of the story – to truly engage your visitor, your content needs to be useful, valuable and provide something that will improve the life of the reader – if only a little.
Rather than speaking about your product or service, approach this from the readers' perspective.
5 ways to make your content truly great
Use these 4 points to make your content engaging, and make it connect with the viewer:
1. Make it emotional – consider what you want your audience to think and feel when they view your content.
What 'pain-points' will does your product/service solve? Use your knowledge of your target audience to show the value of your product/service and how it will improve their life.
2. Make it visual – images and videos are engaging and draw people in. Research studies show that our ability to recall information increases significantly when presented as an image rather than plain text.
What story is your brand telling?
3. Make it physical – what do you want people to do? Do you want people to share your content, sign up to your newsletter, get in touch or something else?

Use a call to action and make it easy for them to do this – sometimes it really is as simple as asking!
4. Make it educational – what is your product or service? Knowledge is power, and by informing your audience you're giving them the power to make an informed decision.

Think about how your products will benefit your target audience. No one wants to be sold to, but we do all want to find solutions to our problems – or pain points.
If your product is demonstrable, show how it works and what value it will bring. There are many ways to show value, such as a physical demonstration or a past customer giving a testimonial.
Finally, how do we know if it will work?

5. Make it measurable – how will you measure results? Is it how many likes, how many conversations, the actions people take afterwards?

If our content is measurable, we can use the results to refine what we do in future – becoming more effective and reducing spend on inefficient methods.
Think of an advert, article or video you've seen lately
What makes that one memorable?
Maybe it was interesting to you, maybe it had a great hook to draw you in, perhaps the product fulfils a need, or you've bought from the company before.
Why might your target audience be interested in the content you're creating?
Hints and Tips
Think like your target audience thinks. What do they like, what interests them, what do they encounter on a daily basis?
Make your content relatable. Use scenarios, sights, sounds and experiences that will resonate.
Remember to KISS: Keep It Simple, Stupid. No jargon and no essays. Don't say in two paragraphs what you can say in two sentences if it's not adding value.
Conversions: Use call to actions that are measurable. Then use the results to see what is working and guide you on where to focus in future.
Who is your buyer, B2B or B2C?
Checklist
By now you should feel empowered to create content that your target audience will go crazy for. Keep our simple checklist handy to make sure every piece of content you create delivers great results.
When creating a piece of content:
✅ Define your target audience.
✅ Decide what you want your content to achieve. Refer to the sales funnel to see where it fits into your plan.
✅ Choose the right medium to communicate with your audience (for an in depth look at the tools available, see section 4 of our guide).
✅ Outline the key points you want to convey.
✅ Think of a way to make it emotional, to make it connect.
✅ Use a good balance of words and visual imagery.
✅ Make it informative.
✅ Add a call to action.
✅ Final check: does your content convey your brand?
Final thought: Clickbait
Clickbait has become huge in recent years. But is it an effective tool to draw the masses to your content?
Clickbait is a text or thumbnail link that is designed to entice users to follow that link and read, view, or listen to the linked content. It's known for being overboard and making promises it can't deliver.
"You won't BELIEVE this TOTALLY UNBELIEVABLE thing that JUST HAPPENED in YOUR AREA"
"Doctors say THIS is the magic cure for all your ailments"
Often people click on an interesting sounding headline just to find out the content does not live up to the hype. The viewer ends up disappointed and immediately clicks away, frustrated that their time has been wasted.
Should you use clickbait?
Our answer is to make your content exciting and give it a headline that reflects this.
The key rule is not to deceive people. As long as you deliver on what you promise, go out there and spread the word about your amazing content. After all, content is all about relationship building and we want those relationships to be positive ones.
I hope you have found this article useful. If you wish to receive more marketing goodness like this, don't forget to subscribe to my newsletter – subscribe here
If you need 'a fresh pair of eyes and ears' to have a closer look at how you market and grow your business, let's talk / meet for an informal chat – message me or email: [email protected]
If you need a fresh pair of eyes and ears' to have a closer look at how you market and grow your business, let's talk/meet for an informal chat – message me or email: [email protected]
Call To Action